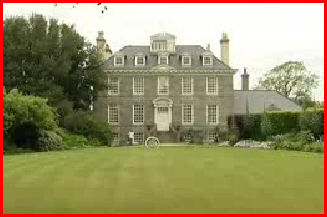 The Edwardian Copper, Tin, & Metalworks are sited within the 'Tudor Barn' at Sausmarez Manor, Guernsey.

This building is a place of historical interest. It was built in 1587 during the reign of Queen Elizabeth 1 (1558-1603) by John Andros whose grandson, Sir Edmund Andros (1637-1714) who, after a short period as Governor of the Bailiwick of Guernsey, became the first American Colonial Governor for the State of New York.

The Tudor Barn was first used for the storage of produce which supplied the Manor House and housed a large Cider Press. The vertical pillars of the press can still be seen today whilst the chute supplying the press is still in existence, as is the roof space used by the estate workers as accommodation.

Within the Shop can be seen original oak wood beams over the windows and within the workshop area - these came off a ship of the period .

Today the Barn is used by Guernsey Cans (Coppersmiths) as a retail outlet for Copper, Brass & Metalware and has an Edwardian theme workshop which is in keeping with its long past.
To read more about Sausmarez Manor and its numerous visitor attractions, go to its website at www.sausmarezmanor.co.uk
---